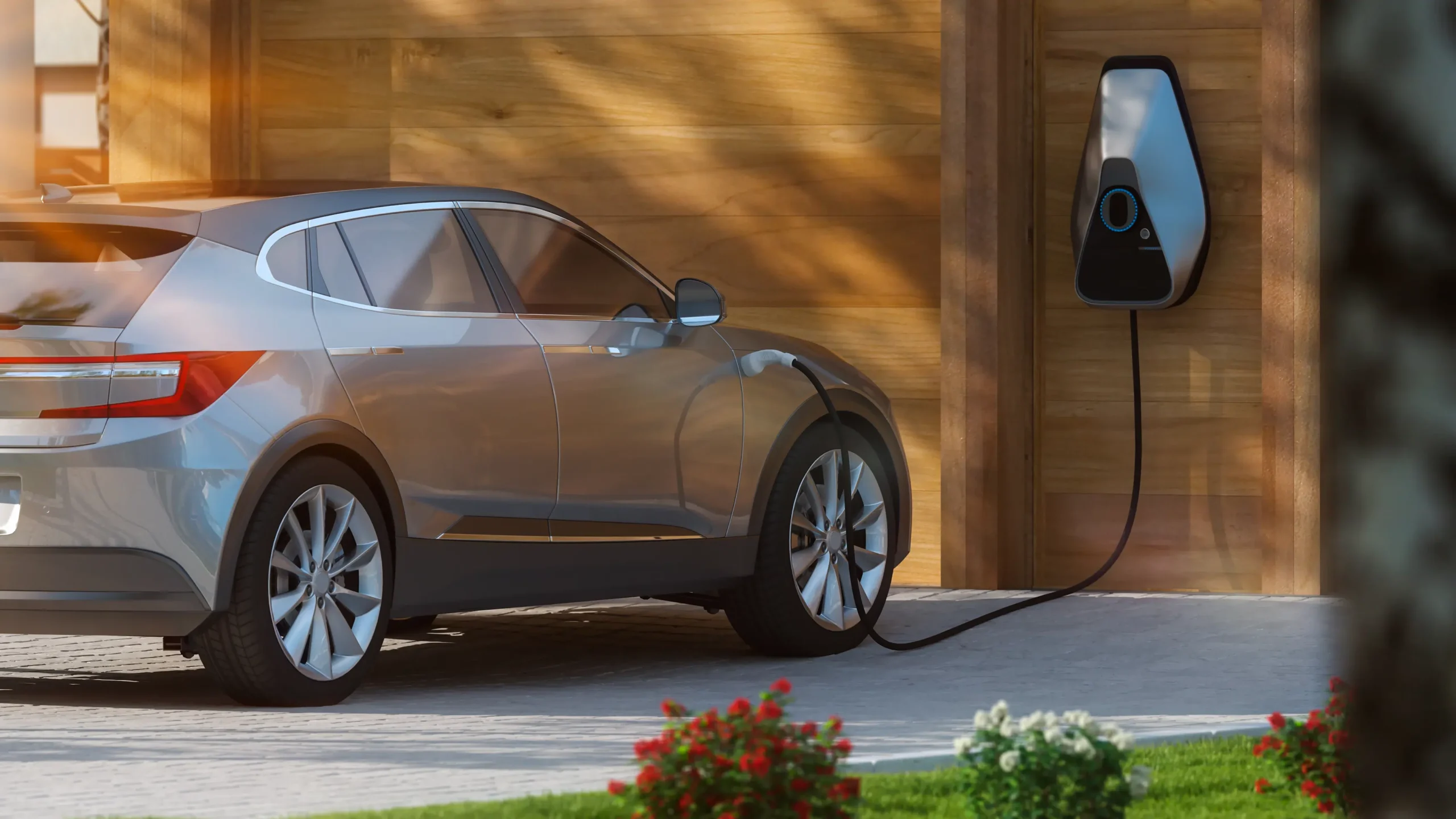 Get a Level 2 EV Charging Quote for Your Virginia Home
GET AN INSTALLATION QUOTE IN MINUTES
Level 2 EV Charger Installation from Local Experts
Looking to upgrade to fast and reliable Level 2 charging for your electric car?
Curious what an EV charging station installation costs?
Get a custom quote for your home charging station today!
Filling up at home is the most convenient way to charge your electric vehicle, and Dominion Energy Solutions' installation services for Level 2 chargers are just as convenient—and you can rest easy knowing our certified electricians backed by Dominion Energy will do the job right and are backed by lifetime customer support.
Questions? Check out our EV FAQ page or give us a call at (833) 793-0882.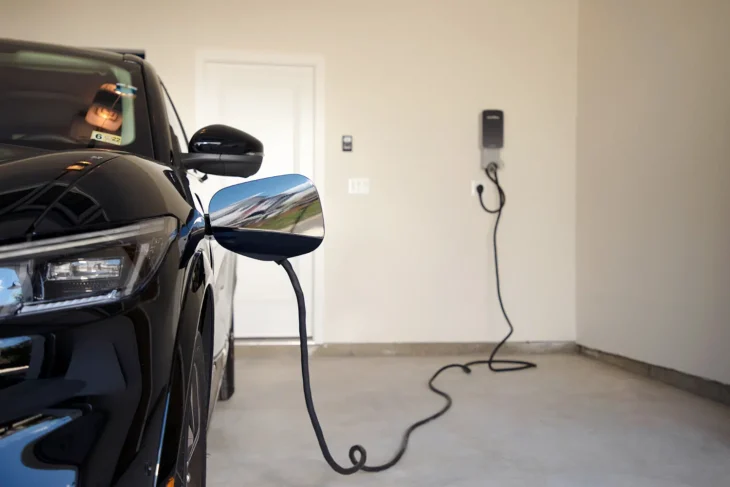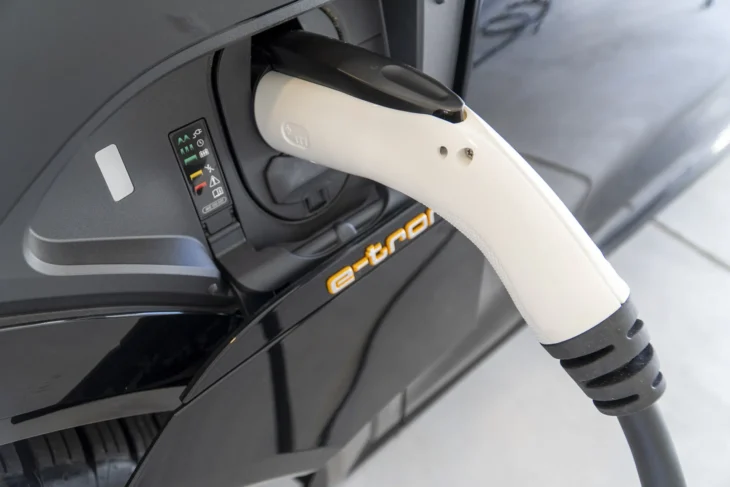 Why Dominion Energy Solutions for Home EV Charger Installation?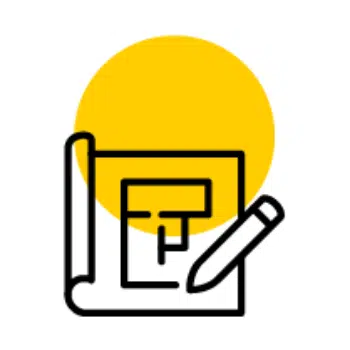 Full Service & Support
From the site assessment to getting your charger installed, we're with you every step of the way to ensure you are happy with your home charging station.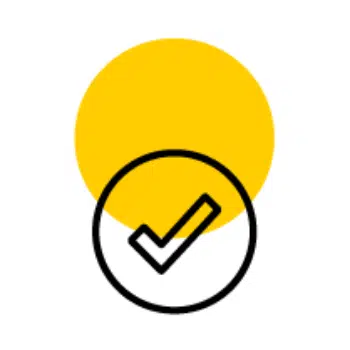 Fuel Savings
Electric Vehicle owners spend on average 60% less on fuel compared to gas vehicle drivers. Gain more savings by powering your charger with clean and renewable solar energy by Dominion Energy Solutions.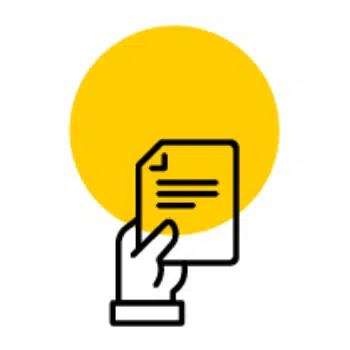 Experienced Contractors
Dominion Energy Solutions certified installers are licensed, insured and rigorously screened. We follow industry best practices, manufacturer guidelines and local building regulations including required permitting and inspections.
Electric Car Charging Built for your Needs.
Dominion Energy Solutions helps you through every step of the electric vehicle home charging process and offers seamless solutions for Level 2 EV charging with professional installation to ensure your car is ready when you are.
Our experts are ready to get you set up with a home charging solution that best meets your unique driving, charging, and financial needs. Read about how it works.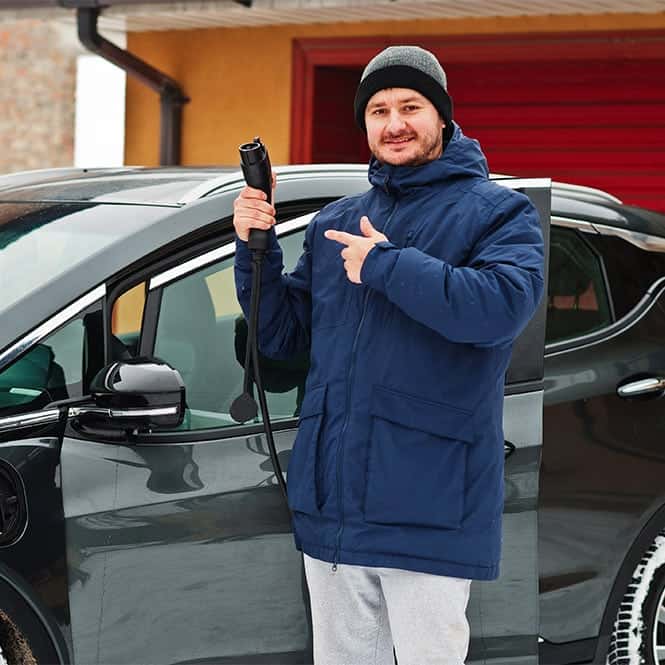 Complete a Site Assessment
Fill out the form below then jump on the phone with the Dominion Energy Solutions team. We will walk through your home charging plan, review your options for Level 2 charging, and discuss your installation needs.
Purchase a Charger
Your car may come with the equipment you'll need for Level 2 charging at home. If not, you'll need to purchase a charging station. If you're not sure which one to pick, Dominion Energy Solutions will walk you through the options. We have no incentive to sell you one charger over another, so rest assured you'll get unbiased help from us. We'll also help you apply for any financial incentives that your utility may offer for your charger purchase.
Get Your Charger Installed
Our qualified electricians will install the Level 2 charger at your home, including the wiring, circuitry, and panel upgrades needed for Level 2 charging. Home installations typically take about a half-day. Backed by Dominion Energy, our trusted network of electricians has been vetted to ensure your installation is completed to the highest quality standards.
Charge Quickly at Home
With a new Level 2 charger installed at your home, you'll be ready for fast, convenient, and low-cost charging! You'll be saving time and money on fuel and maintenance while protecting the environment.
What Options Do I Have for Home EV Charging Stations?
Charging an electric vehicle is mainly done at home, but not all home chargers are the same. It's important to understand the options available so you can find a home charging station that best fits your vehicle, needs and driving behavior.
While Level 1 chargers can conveniently plug into any standard outlet in your home, the time it takes to fully charge your EV can take the better part of a full day. Level 2 chargers can fill up your car in a fraction of the time but often require special installation. That's where we come in. Dominion Energy Solutions installs fast, affordable, Level 2 chargers all electric vehicle brands including Tesla, Nissan Leaf, BMW i3, Chevrolet Volt, Volkswagen ID.4, Porsche Taycan, Ford Mustang Mach-E, Hyundai Kona and more.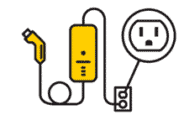 Level 1 Charging
Charge your car with a 120V circuit using a standard outlet, either at home or on-the-go. Your car comes ready to accommodate Level 1 charging at home. Typically, Level 1 charging adds 2-5 miles per hour. Depending on your car and state of charge, it can take upwards of 20 hours for a full charge.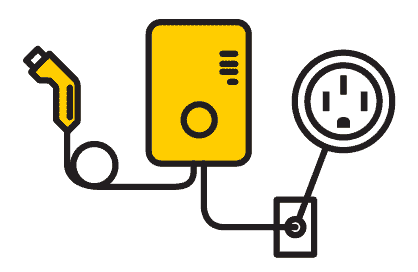 Level 2 Charging
Charge your car with a 240V circuit, either at home or on-the-go. More than likely, you will require additional equipment and an installation service to make your home ready for Level 2 charging. Typically, Level 2 charging adds about 10-20 miles per hour. Depending on your charger's power, your car, and your car's state of charge, it will take about 4-9 hours for a full charge.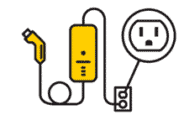 DC Fast Charging
When you are on the road, stop by a fast charging station for a quick charge. DC fast charging can add 60 miles per 20 minutes. Depending on the charger's power, your car, and your car's state of charge, it will take about 30-60 minutes for a full charge.
We're Bringing EV Charging Solutions to Virginia!
Dominion Energy Solutions is fully staffed and based in beautiful downtown Richmond, Virginia. We pride ourselves on being able to provide Virginia homeowners and businesses professional EV charging, solar, and security services. Our friendly & knowledgeable team are here to help answer any and all questions. Feel free to stop our Richmond office and say hello.