Solar Panels for Richmond Virginia
Going solar in Richmond is becoming increasingly popular with local homeowners and businesses. As of 2021, Virginia plans to install more than 2,500 megawatts of solar energy systems – enough to supply electricity to more than 280,000 properties. Installations will only continue to rise according to the Solar Energy Industries Association (SEIA). 
Whether you are spending your weekends exploring the Fan's newest brewery, visiting the museums in Midtown with your family, or finding new artists during a First Friday in the Arts District and Shockoe Bottom, we're so glad to have you here. Richmond is our home base and at Dominion Energy Solutions, we are dedicated to helping residents and business owners reduce their electric bills with renewable energy.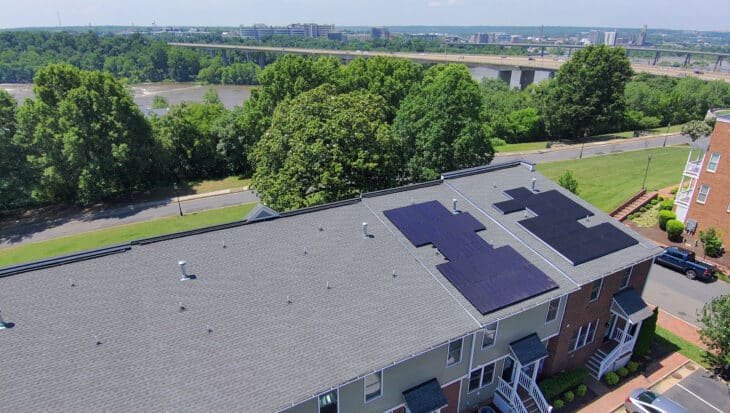 Why Switch to Residential Solar with Dominion Energy Solutions?
Many homeowners in Chesterfield, Hanover, Henrico, and other counties wonder if switching to solar energy is worth the cost. Luckily, due to policies like Net Metering, going solar makes both economic and environmental sense for Virginians.
Backed by Dominion Energy
Unlike other residential solar companies, Dominion Energy Solutions is backed by Dominion Energy, a trusted local company that you can rely on for top-notch service. Dominion Energy Solutions is the best of both worlds: you get the solar savings and support of a long-established and trusted organization, with the agility and innovation of a start-up along with a friendly and dedicated team.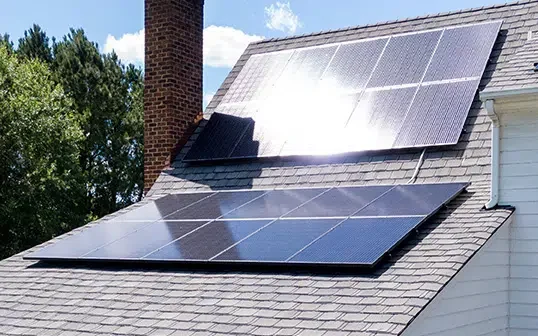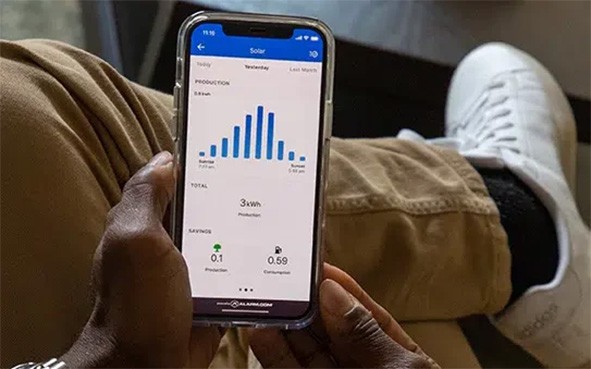 Track Your Energy Usage
We strive to help home and property owners reduce their ever-increasing energy bills by switching to a greener, more sustainable, and abundant energy source like solar, while still providing top-notch customer service and quick and efficient system installations, backed by Dominion Energy. 
Our installers have installed more than 2,000 residential systems across the area. In the process, they've set high standards within the solar industry in Virginia.
Sunshine Stats
A great reason to go solar in Virginia is because of the amount of sunshine the region receives. Virginia receives over 200 days of sunshine throughout the year, and the capital city of Richmond sees 206 days of direct sunlight. This amount of sunlight helps you to maximize the power you can produce through your solar panels.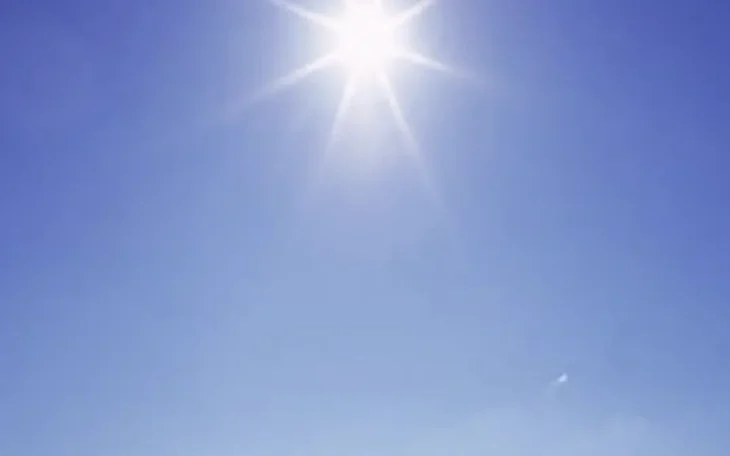 Four Reasons to Choose Dominion Energy Solutions

Full Service
From vetting installers to approving system designs to financing your system, we'll be with you every step of the way.

Save More
Our pre-screened solar panel installers compete for your business ensuring you get the right system for the best price.

Financing
No hidden fees. No bait and switch. We've cleaned up clean energy financing for Virginia homeowners and businesses.

Go Green
Take advantage of Virginia solar incentives and earn credits on your electric bill. Help the environment and increase your home.
Find Out if Solar is Right For Your Home
Your fast, friendly, and completely private Virginia solar company. Let us know a bit about you so we can explore options together.
"*" indicates required fields
About Dominion Energy Solutions
Dominion Energy Solutions is a Dominion Energy subsidiary offering residents EV charging, solar education, and home assessments. As part of the process, we provide turn-key EV charging and solar installation with a network of certified and vetted residential electricians and solar installers.
We provide a wide range of solar solutions including design, installation, financing, consulting, energy storage, and more. We are a proven energy partner with 20 years of experience and 220+ megawatts of successful solar projects. We service regions across the state of Virginia including Alexandria, Roanoke, Norfolk, Hampton Roads, Roanoke, Virginia Beach, and more! Check out our full-service area here.