Why Dominion Energy Solutions for Solar
The easiest way to go green and save green.
Dominion Energy Solutions is Virginia's one-stop shop for home solar complete with vetted local installer network, competitive financing, and best in class customer service, equipment and warranties.
Four Reasons to Choose Dominion Energy Solutions
We offer a seamless integrated range of energy solutions that are reliable and easy to use.
Full Service
From vetting installers to approving system designs to financing your system, we'll be with you every step of the way.
Save More
Our pre-screened installers compete for your business ensuring you get the right system for the best price.
Financing
No hidden fees. No bait and switch. We've cleaned up the financing for clean energy.
Go Green
Earn credits on your electric bill. Help the environment while increasing the value of your home.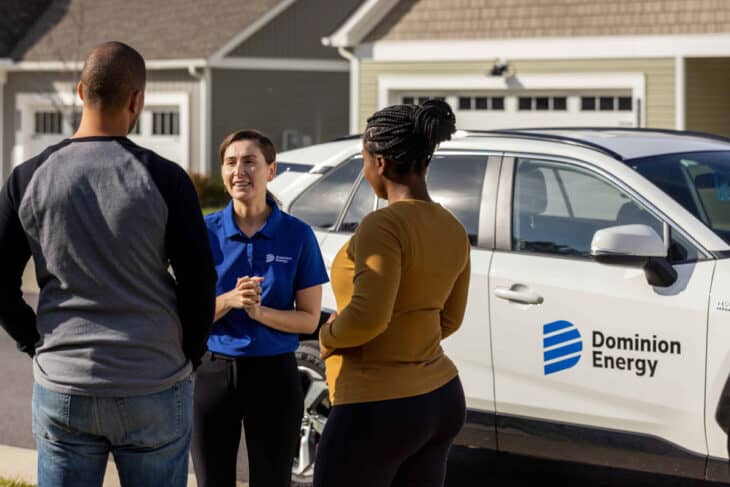 Custom Quote Tailored To Your Energy Needs
Our experts are ready to draft the perfect solar system with your goals in mind. All we need is a recent copy of your Virginia electric bill we'll schedule a quick solar education call with our friendly team to customize your system according to your current and future energy usage goals and answer any questions.
An Installer Network Vetted By Dominion Energy
We've done our homework to ensure the people that install your system are the best in the business. All installers are local, licensed, insured, & vetted extensively by the Dominion Energy Solutions' own team of PV professionals.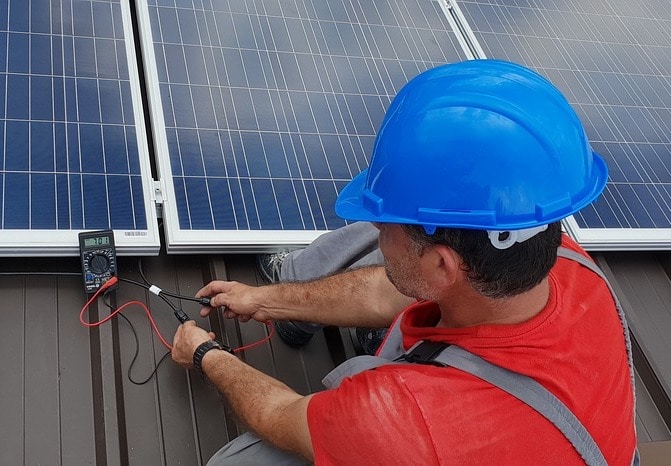 Guaranteed Production Results
Not only do we have great warranties on solar equipment and solar system installation but we also guarantee energy production! If your system's solar energy production doesn't match our estimates, we compensate you for the difference.
Find Out if Solar is Right For Your Home
Fast, friendly, and completely private. Let us know a bit about you so we can explore options together.
"*" indicates required fields