Dominion Energy Solutions EV Resources
Virginia Electric Vehicle Charging Station Rebate & Rewards
Here are the answers you need to understand Virginia's EV charging rebates and rewards.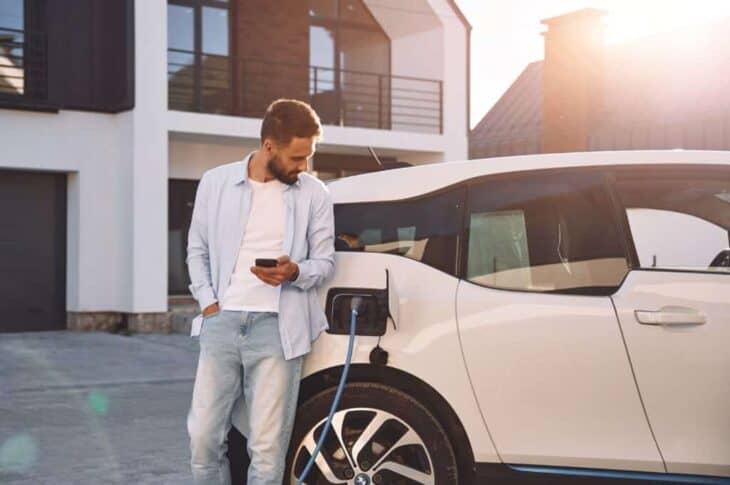 EV Charging Station Rebate
As a Virginia-based EV installation and solar company, Dominion Energy Solutions is proud to be a comprehensive resource for all things solar and renewable energy. Our goal is to educate and help fellow residents and businesses take advantage of the state's ongoing and new green programs. A new program we're proud to support is Virginia's Smart Charging Infrastructure Pilot Program. This program is designed to spur the growth of electric vehicle usage and charging stations, and it is part of the state's broader effort to spur solar adoption and renewable energy infrastructure. Read more if you're interested in building an electric vehicle charging station that can utilize power from both solar panels and the grid.
Smart Charging Infrastructure Pilot Program
There is a Smart Charging Infrastructure Pilot (or "SCIP") Program available in Virginia that encourages the adoption of electric vehicles (EV) that notifies EV owners of the changes and future updates in the design of managed charging programs. This SCIP Program also offers excellent rebates for EV charging stations, charging infrastructure, and installation costs for programs that are considered "make-ready".
What EV Rebates are Available in 2022?
The rebates available depend on factors such as the number of chargers per site. As of January 2022, two of the four funds are fully exhausted and require new applicants to get on the waitlist.
What are the EV Rebate Tiers?
Multifamily: Get a $4,000 rebate for dual port level 2 smart charging stations; $11,000 for make-ready (Fully subscribed, on waiting list)
Workplace: Get a $2,700 rebate at your workplace for dual port level 2 smart charging stations; $11,000 for make-ready
Fast Charging: Get a $365,000 rebate for building dual port fast charging stations; $73,000 for make-ready.
Transit: Get a $53,000 rebate for dual port fast charging stations; $73,000 for make-ready
What is EV Charger Rewards by Dominion Energy?
Dominion Energy offers rebates of $125 when homeowners purchase a new, qualified charger and register it with the manufacturer. By accepting the rebate, users agree to be enrolled in the demand response portion of the program.
Dominion EV Charger Rewards Program:
Charger registration must be made on or after March 1, 2021, with demand response events to begin no sooner than July 31, 2021.
You may opt out of any demand response event if you choose to do so via your charger or its associated app.
Additionally, you will receive $40 after your anniversary date (after you have participated in the program for one year). If you remain enrolled, you will receive $40 after each anniversary.
Two specific models of level 2 chargers are available from the Dominion Energy Marketplace – one from each Charge Point and Juicebox.
The current models are: CPH50-NEMA14-50-L23 and JuiceBox 40
Find Out if EV Charging Is Right For You
Fast, friendly, and completely private. Let us know a bit about you so we can explore options together. Read more about how to charge an EV at home.