Looking for the Best Video Doorbells?
If you're interested in home security, consider a smart video doorbell as one of your first purchases. Whether you're away from home or looking to keep an eye on your front door, the best video doorbells provide many benefits.
From protecting your home to getting live updates on visitors, video doorbells are an excellent choice. With a synchronized app, you can easily see who's visiting when you're away from home. Video doorbells are an investment, so it's important to consider your needs when choosing the best doorbell for you.
All the best smart video doorbells connect to your home's Wi-Fi in order to transmit live video, record footage, and offer two-way communication. However, there is variation in features like video resolution, motion detection, installation method, and appearance. Some models may be battery powered, so something to consider if you want a hardwired model or battery powered and need to replace or recharge batteries.
"As a father of two kids under 15 years old, I can't tell you how much of a game changer our BrightSuite system has been for our family!

As soon as someone pushes our doorbell I'm notified, and I can speak to that person directly through my phone…even if I'm miles away. It's terrific."

Robby Robinson
VCU Sports Properties
Top Benefits of the Best Video Doorbells
Convenience – The most reliable video doorbells allow you to screen anyone who rings your bell. You can then decide if you want to go to the door or stay on the couch. For most of us, it's important to know who is at the front door before you answer it. No more peeking through the blinds to see who's at the front door.
Protect your Packages – Most smart video doorbells enable you see if there are packages on your doorstep even if you're away from home. This is especially important during the busy holiday season when you could receive packages that you want to keep safe.
Communication via App – You can communicate with the person on the other side of the door through two-way communication. Again, making it easy to protect your packages, you can communicate to the delivery driver through the app if you need to provide instructions for placing a package in a more secure location. With the BrightSuite App, you can check the status at any time and view HD-Quality clips. This is an especially a great feature if you're working outside the home during the day and no one is at home to receive the package.
Watch your Valuables and Kids – For busy families, ,you can keep on eye on valuables in your home. Also, if your kids are playing outside in front of your home, you can keep a close watch on them if you're busy inside or working from home.
Video Recording – The best smart doorbells store the security camera footage. If you experience vandalism or a burglary at your home, you'll have evidence to provide to the police. Having video footage could help the police whether you had a package stolen, intruders or damage near your home
Vertical Field of View – A video doorbell allows you to answer your door without opening it. BrightSuite's video doorbell has a vertical 150 degrees field of view with rapid person detection and notifications even if a visitor doesn't ring the bell. This motion-detection feature will alert you when people are outside your door.
Turn on porch light –the most versatile video doorbells will allow other smart home functionality. For example, if the doorbell detects motion, or is rung, that can automatically turn on a porch light. Great feature especially when you have an unexpected visitor.
Easy Installation – Video doorbells are generally very easy to install. Most homeowners can do it themselves in less than 30 minutes. Some models require installation by an electrician.
Choosing The Video Doorbell That's Right For You
Video Doorbells can be great tools to help you keep an eye on who's coming and going. When deciding on which one to buy, most importantly, make sure you are choosing the best video doorbell for your home and lifestyle. It should be easy to set up, easy to use, include intelligent video recording to avoid false notifications, and even works with other smart home products.
Special Offer: Best Video Doorbell
If you're looking for additional security to protect your home, consider BrightSuite's award-winning Smart Video Doorbell which includes a free year of our Smart Video Plan.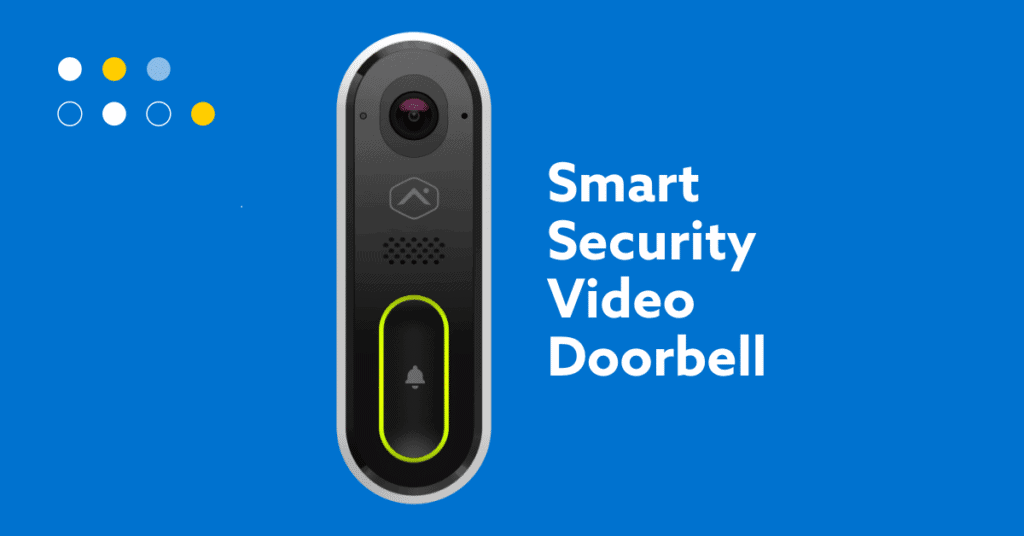 HD Video, HDR & Night Vision
Rapid Person Detection with touchless, automatic clips
Free first year of BrightSuite's video plan
Easy self install