How to Use Smart Technology to Monitor Home Energy Usage
Your home may now be your part-time or full-time office as working remotely from home has become the new norm. Therefore, you may be using electricity more frequently in your home. Whether you're working from home or have a job that takes you outside of your residence, it is helpful to track your energy expenditure to understand how you are consuming kilowatts, the unit used to measure your home's energy usage. By understanding where your energy is being used, you can optimize your activities to reduce your energy consumption. Smart technologies can help by monitoring different devices and lower energy expenditure.
Here at BrightSuite, we offer several devices to help you monitor different components in your home that consume energy to automate these processes and reduce your energy usage. These smart devices can help you monitor various items in and around your home, including:
Thermostat

Lighting Devices

Outlet Devices
1. Smart Thermostat
Heating and cooling your home can account for 35-40% of your energy use. One of the best ways to avoid costly electricity bills is to monitor your home's energy use and use a smart thermostat. A smart thermostat automatically adjusts based on the occupants and activity in the home and weather conditions. The BrightSuite smart thermostat works through z-wave communication and is compatible with the majority of HVAC systems.
Automated triggers can be set-up to work with locks and other security features for increased automation, comfort, and functionality of your smart tech and BrightSuite home security system. This allows you to set up an "away" mode for your home and reduce your heating and cooling expenses.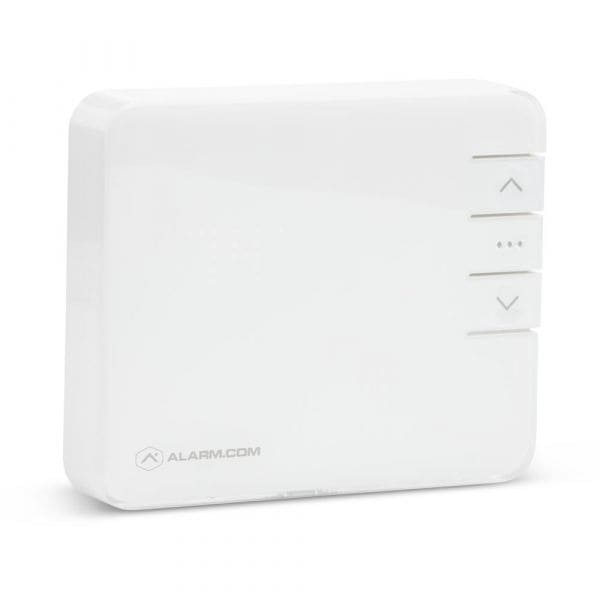 2. Smart Lighting
Lighting is probably one of the more obvious uses of energy in a home as lights are constantly turned off and on. The average home has 70 lightbulb fixtures which provides plenty of opportunity to turn those lights into energy efficient lights. Smart technology allows lights to be automated and adjusted based on use and activity. This can save parents the constant reminder to kids to turn the lights off when leaving a room.
At BrightSuite, we offer smart lighting features including the smart LED bulb and the smart plug-in dimmer. The smart LED bulb is dimmable so it can be adjusted depending on use and time of day. This Smart LED lightbulb uses a low amount of energy and can last for up to 20 years. Working in tandem with the smart LED bulb, the smart plug-in dimmer allows any plug-in light in your home to be turned on or off remotely or simply adjusted to your desired brightness.
You can access your smart bulbs and plug-in dimmers remotely through your BrightSuite app to turn on or off any lamp or other plug-in lighting feature throughout your home. The automation goes further than that! You can even schedule lights to turn on and off at certain times of day or depending on other actions in your home like opening the front door.
[/et_pb_text]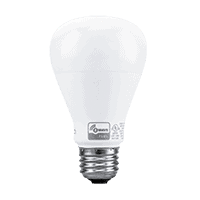 3. Smart Outlets
For other devices in our homes that use energy, such as kitchen appliances and other plug-in devices, we can use smart technology for those items too in order to turn them on automatically and reduce energy consumption.

The BrightSuite smart appliance plug works through z-wave communication and turns any plug-in device in your home into a smart home device. For outdoor outlets, we offer the smart plug-in outdoor switch with protective casing to withstand the elements. Using these smart technology tools, you can automate countless devices in your home to make your day easier. From starting your morning coffee to turning holiday lights on or off, we've got you covered.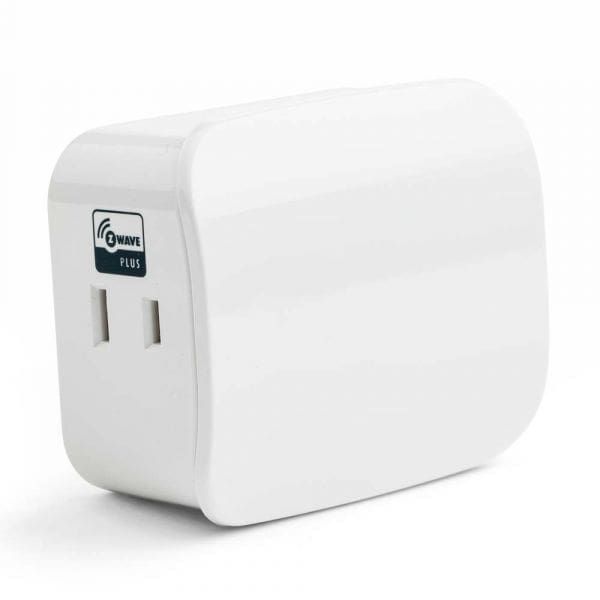 Use BrightSuite to Create a Smart Home and Reduce Energy Consumption
By using smart technology through these BrightSuite products, you can automate devices throughout your home to improve your work-from-home environment and the overall efficiency of your home.
Learn about BrightSuite smart home features and home security packages to combine home monitoring with smart technology to make your home work for you and save time, money, and energy in the process. Contact us to work together for a more secure and efficient home.