Make Your Home Security System Convenient for You
While you're busy working or facilitating children's schedules, it helps to have systems that work for you. With the constantly moving pieces of family, work, errands, travel, and other obligations, home security doesn't have to be a hassle. A BrightSuite smart home and  security system provides peace of mind knowing that your home is protected and available at your fingertips with a single app.
There are several ways you can have your security system work for you. Below are five common ways to automate your home security. 
Doorbell Camera

Smart Locks & Smart Garage Opener

Smart Lights & Dimmer

Smart Camera or Wi-Fi Camera

Smart Thermostat
1. Doorbell Cameras
You may think of doorbell cameras when it comes to home security as they are one of the more common home security items that have grown in popularity in the last several years, for good reason. With the increased amount of online shopping and delivery services being used, a doorbell camera is a convenient way to monitor your front door. A doorbell camera allows you to have a wide angle view of your front door while at home or away to see who is at the door without having to first open the door. The BrightSuite doorbell camera detects motion up to your front door and its weather resistant outer layer protects it from inclement weather. It also has an audio feature which allows you to talk with the individual at your front door, whether it's someone dropping off a package or a relative.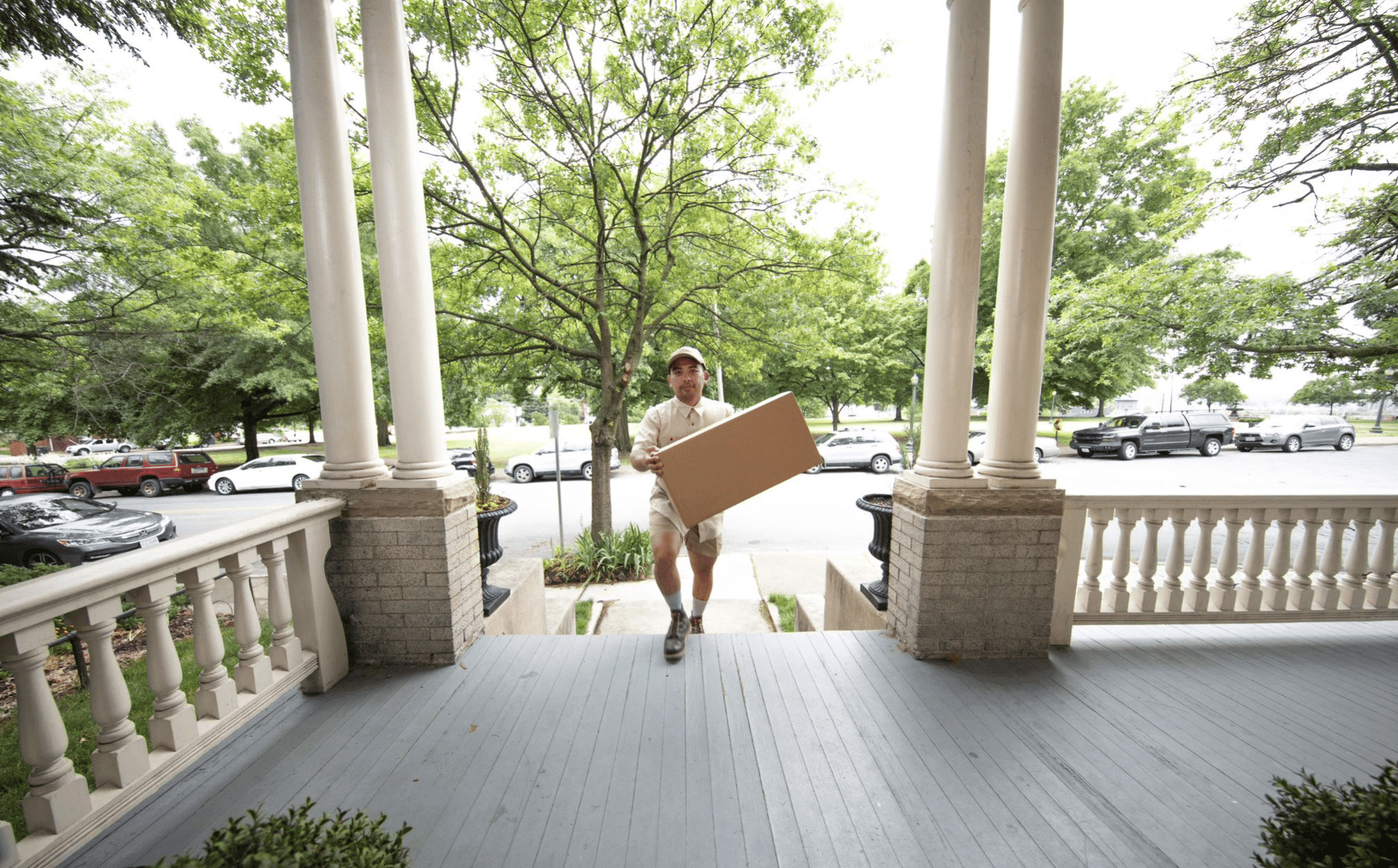 2. Smart Door Locks & Garage Opener
For improved security and enhanced automated convenience to your home's entry points, use smart door locks. Our BrightSuite doorbell camera paired with a smart door lock can work together to allow you to first see who is at the front door and then remotely lock or unlock your door if the friendly faces are ones you want to welcome inside your home . With a keypad entry and option of standard key, a smart door lock works with you and your family's needs to make front door security hassle-free. For added convenience, and if you exit your home from a garage, a smart garage door opener can be a great help. A smart garage door opener is especially important for people who are prone to leaving the house with the garage door open. Our BrightSuite smart garage door opener reminds you if your garage door is left open for a period of time and gives you the ability to close and lock it remotely. 
These smart door security systems can provide peace of mind for all of the entry points to your home and allow you to fix any open access points while home or away.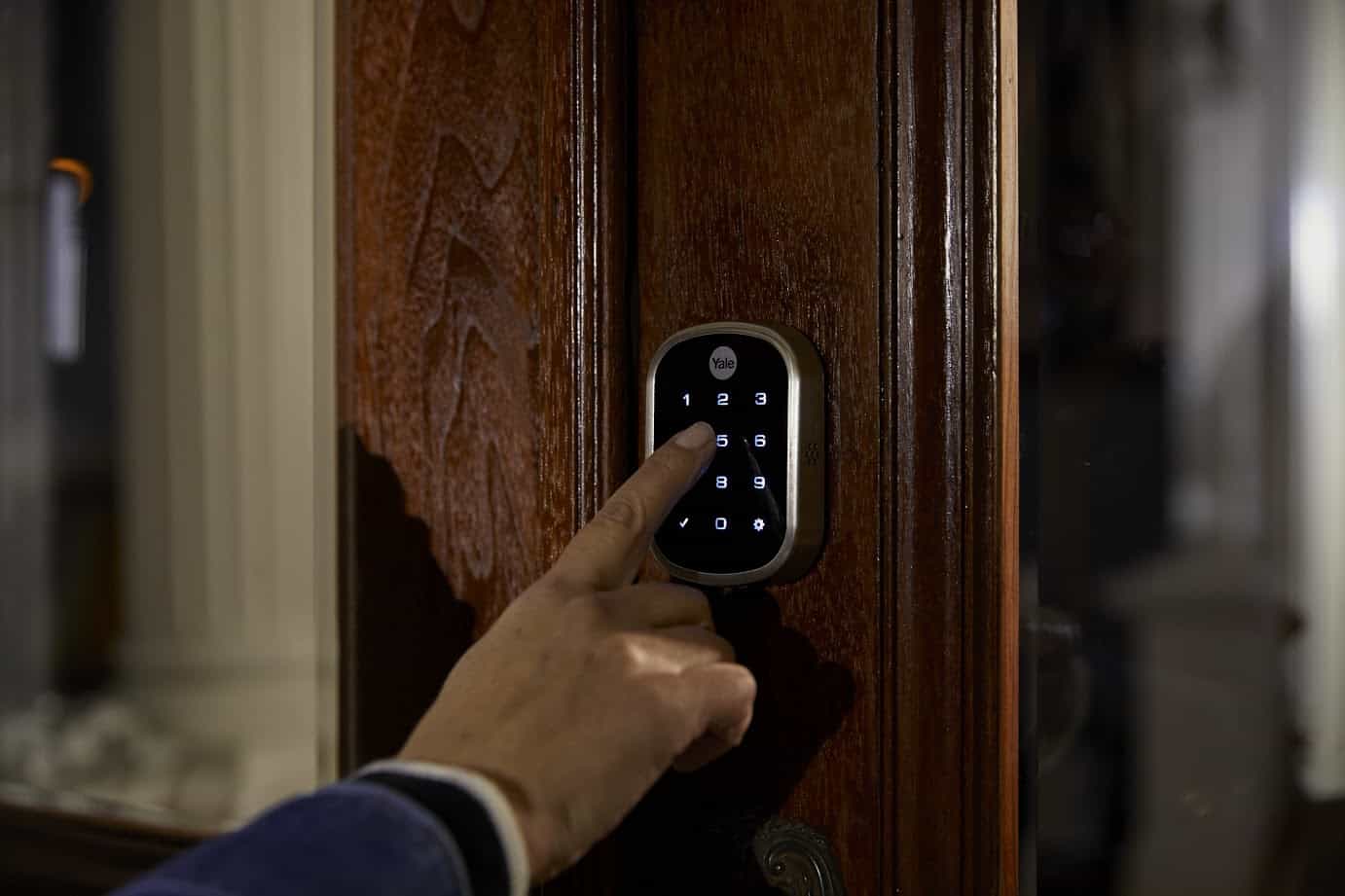 3. Smart Light Features
With smart lighting features you can turn lights on at different intervals and brightness. It's easy to turn your current lighting into smart lighting by replacing  existing light bulbs in your home with a smart bulb like our BrightSuite smart LED light bulb. The smart LED light bulb is a long-lasting light bulb that is able to be dimmed. With the smart plug-in dimmer you can adjust the lighting in your home on or off to any standalone lamp. The smart plug-in dimmer only occupies one outlet and works easily with other smart security products. Working with door and window sensors, you can set your lights to turn on when doors or windows open so you can come home to a well-lit home.
4. Smart Camera or Wi-Fi Camera
A camera is a no brainer when it comes to home security and can seriously help you in a time of need such as a break-in when it helps to have evidence. Our BrightSuite Wi-Fi Indoor Camera makes camera security simple, with high resolution footage in 1080p, 15 feet of night vision, both live and recorded video, and crisp video footage. The benefit of wi-fi capability means it can be easily installed in just about any area in your home. There are indoor and outdoor camera option.
5. Smart Thermostat
We have you covered on convenient smart home security above, but there are more options to consider to increase your home automation and save money. Many people choose to integrate smart thermostats into their homes. A smart thermostat is responsive to the environment it's in, can adjust the temperature based on activity, and can alert a homeowner when maintenance of the home's HVAC system may be needed ahead of a malfunction.  Our BrightSuite smart thermostat can be set up to respond to both weather patterns and the occupancy in the space, or you can simply program your schedule based on when you're primarily at home, away, or asleep.
—  
These convenient and enhanced safety features allow you to create the best home automation security system for your daily life and your family's needs. Learn how BrightSuite home security can improve the safety of your home with automated & monitoring security features. View our BrightSuite security packages to see which works best for you. Contact us at BrightSuite today to get you one step closer to a more secure residence or business with a BrightSuite security system.