How to Make Sure Your Home's Entry Doors are Safe
If you travel frequently, have valuables at home you want protected, and/or have frequent deliveries to your home, front door safety and monitoring should be top of mind. There are three overall ways you can make your front door more safe. 
1. Have a Quality Front Entry Door
2. Install Security Features Like Doorbell Cameras and Smart Locks
3. Sign Up For Professional Home Security Monitoring
1. Have a Quality Front Entry Door
As the most immediate entry point to your home and the first stop for any visitor, your front door safety is key to the security of your home. The first step in front door safety is to make sure your front door is physically safe and has key features to make it a reliable and secure entry point. Inspect your front door based on a few criteria including quality, lock effectiveness, and door visibility to see if improvements should be made. 
Door Quality
When it comes to the quality of your home's front door, it is best to have a solid-core door so that it is heavier and more difficult to break into. If you're unsure whether you have a solid-core or hollow door, knock on the door's material to see if it sounds empty. If your door is hollow, it is worth looking into security front doors for homes to replace your current hollow home door with a safer front door. Solid-core doors are often made of either steel, wood or fiberglass and are much more sturdy than a hollow door. This is an easy initial step to protecting your home. 
Door Locks
Inspect your front door locks to make sure that the existing locks are in-place. This includes checking that an existing deadbolt on your door has intact strike plates (the metal pieces keeping the deadbolt in place in the door) that make the door more difficult to kick in. If the only lock that your front door has is a standard door lock, consider other types of more secure door locks such as deadbolts and smart door locks. Smart door locks allow you to remotely lock or unlock your front door, especially helpful to secure your home at a distance and convenient in a scenario where a family member finds themselves locked out of the house. A smart home lock helps you avoid hiding your house key in potentially obvious places around your home that could be easy for others to find. 
Visibility
Even though glass accents can look nice for your front door, it is best to avoid transparent glass on your front door as clear glass allows individuals outside of the home to easily see who and what is inside the home. In addition, glass is easy to break through. If you want glass accents on your front door, consider entry doors with small glass accents at the top of the door and opaque glass that prevents a clear line of sight into your home. While you don't want guests to see inside your home, it can be helpful for you, the homeowner, to have visibility around your front door to know who may be at the door at any given time. A peephole and a doorbell camera can help provide visibility to see who is at your front door without the individual being able to see inside or see you. Take a look at our BrightSuite doorbell camera that provides a wide angle view for your front door with an audio feature. A doorbell camera is an easy way to have visibility and let others know your entry point is monitored.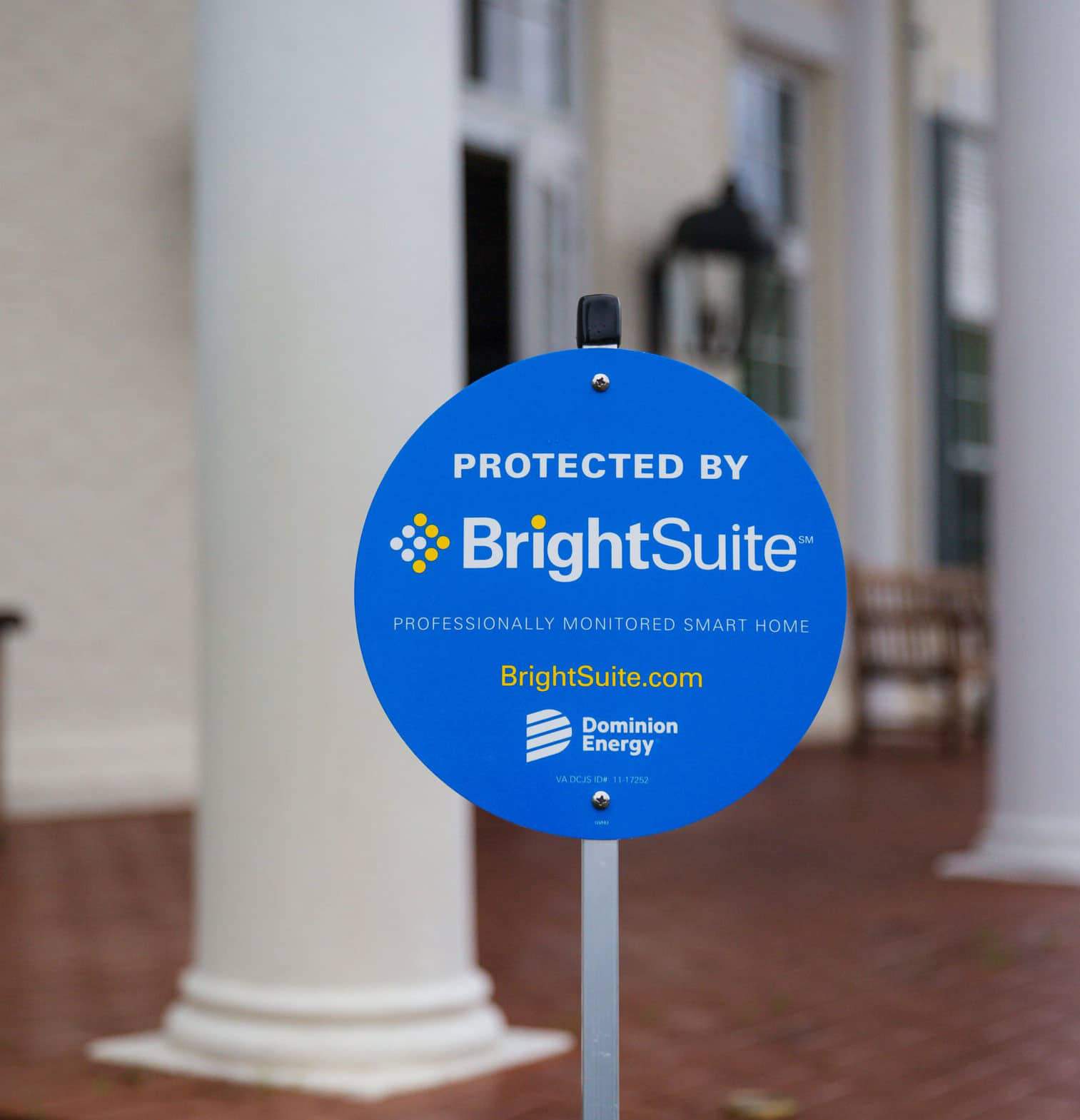 2. Install Home Security Features for Convenient & Enhanced Safety
In addition to checking the reliability and sturdiness of your front door, front door security features are becoming more important as we increasingly shop online and have more delivery services and unknown individuals coming to the front door. Security features give you the control to secure your home while away for any period of time, whether work or vacation. Security monitoring features make it possible for you to monitor who may be around your home or at the door and are deterrents for loiterers and other unwanted guests, such as burglars looking to break-into your home.  
Increased visibility of your front door area allows you to see who is at the door without looking through windows and before opening the door to strangers. As mentioned, front door visibility can be greatly improved through doorbell cameras that offer a wide angle view that allow you to see who is at the door. BrightSuite's doorbell camera with wide angle 180 degree view also allows you to talk to the person at your front door through the BrightSuite app on your phone, which is especially helpful in cases where you'd like to provide instructions for a delivery person at a distance or want to greet a guest. A reliable front door lock is a key feature to the security of your home's entry door. Our smart door lock gives you the flexibility and ease of locking your home when you've forgotten and left your home or have simply gone to bed. With our smart door locks you have both a keypad entry and physical keys, providing parents convenience if a child is locked out of the house while parents are at work.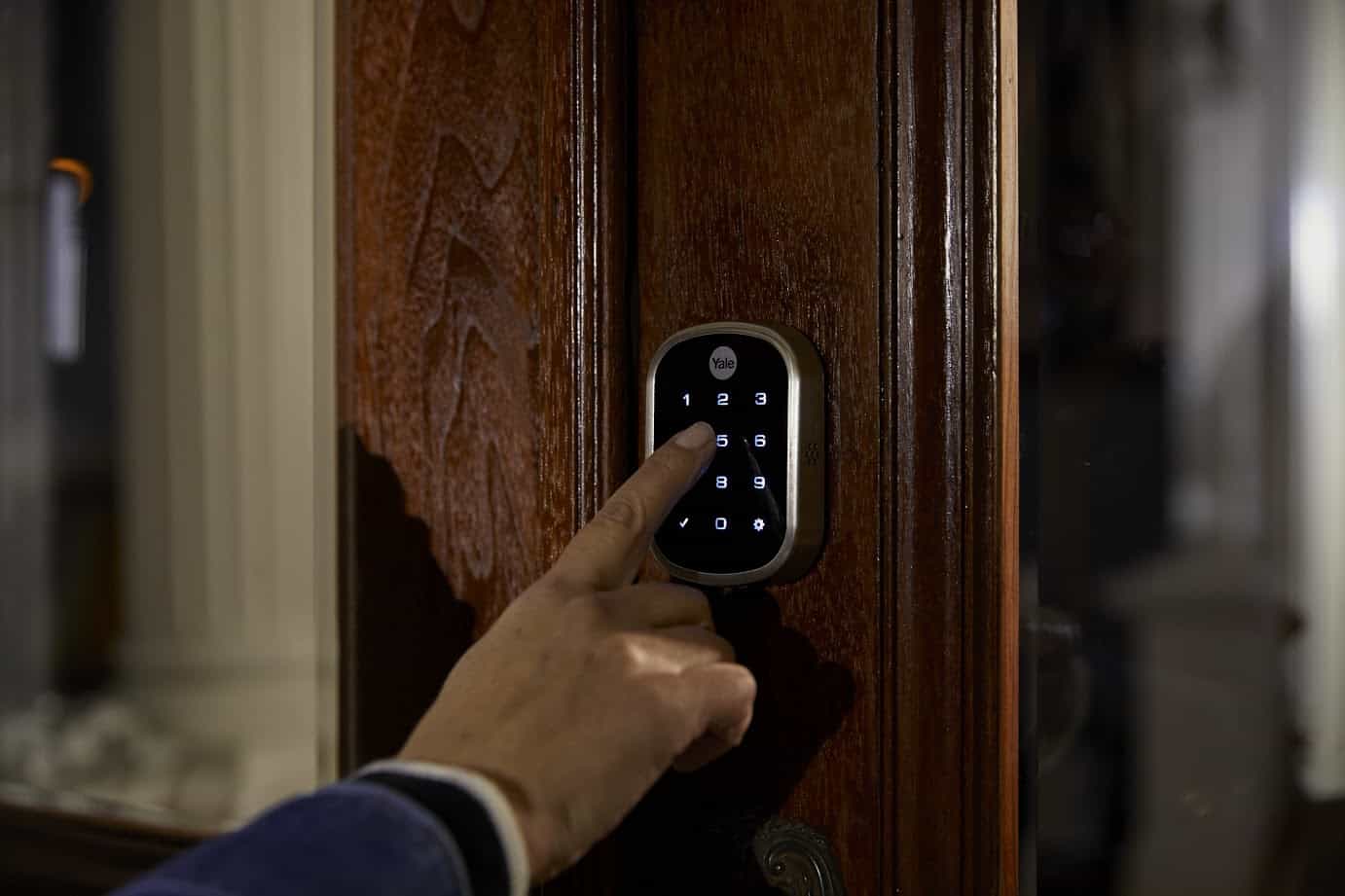 3. Improve Home Monitoring
Potential intruders are known to check for home security systems before entering. Therefore enhancing your ability to monitor activity around your home can make security features even more helpful. Security monitoring features allow you to detect suspicious activity and respond in reaction. Door/window sensors and outdoor cameras enhance your external home security and drive out those with poor motives. The BrightSuite wi-fi outdoor camera provides night vision over a wide view range with high definition footage. Meanwhile, our door and window sensors here at BrightSuite allow you to detect if doors or windows move over an inch apart to alert you to entry points remaining open at your home and newly opened doors or windows in the case of a break-in. We also offer a glass break sensor for added security and monitoring of nearby broken glass. The glass break sensor is able to detect glass being shattered in a twenty-five foot radius in the case of break-ins. Our security features can be adjusted in quantity to meet your needs and are also offered in a variety of home security packages to make improvements to your home security system simple. 
—  
Learn more about how BrightSuite can help ensure the safety of your front door and provide your home and family with improved security and peace of mind. View our BrightSuite security packages and products to see what fits your home security needs. Contact us today to work together on installation and get you one step closer to a more secure living environment with a BrightSuite security system.