Common Hazards to Avoid to Protect Your Home From Burglary
Unknowingly and innocently, many homeowners often leave their residence vulnerable to a break-in or burglary. We've identified some of the most common signs burglars look into for their next break-in and, more importantly, share how you can avoid becoming a target. Some of the most common things burglars look for in identifying their next home to break into, include:
Not locking doors – including not locking the garage door 

Keeping windows open 

No home security system

Bad/poor lighting around entry points

No car in the driveway or in front of the home 

No sign of dogs

Social media announcements of being away from home

A full mailbox or build up of flyers/newspapers

Leaving spare keys in obvious places

Keeping valuables in plain sight
1. Not locking doors, including not closing & locking the door from the garage
This may seem like common sense, but forgetting to check for locked doors before leaving home is a simple task that is easily forgotten. It's easy to rush out of your front door or leave out of your garage and forget to lock either door to your home. It is crucial to make sure all doors to your home are locked when you're away, during the day and night. Even if the rest of your doors are locked, an unlocked garage door is an easy way to come in. An unlocked garage door means a burglar can close the garage door, and use the tools in the garage to open the door to the rest of your home. Unlocked doors are a very simple way for a burglar to get inside, which is why this is the number one action you can take to prevent burglaries. Smart door locks and smart garage openers provide peace of mind by letting you know if a door or garage door was accidentally left open.
2. Keeping windows open
When we want some fresh air, opening windows is great, but it's easy to forget to close them when leaving the house or when not frequently in the rooms where you've opened the windows. Much like doors, any open access point makes entering a home easy for someone with intentions to slash a screen open and intrude. This is especially true for first-floor windows. To help make closing windows and doors easier, BrightSuite offers a door and window sensor to monitor doors and windows that are opened or closed. BrightSuite's door and window sensors notify you if a window remains open to alleviate this issue.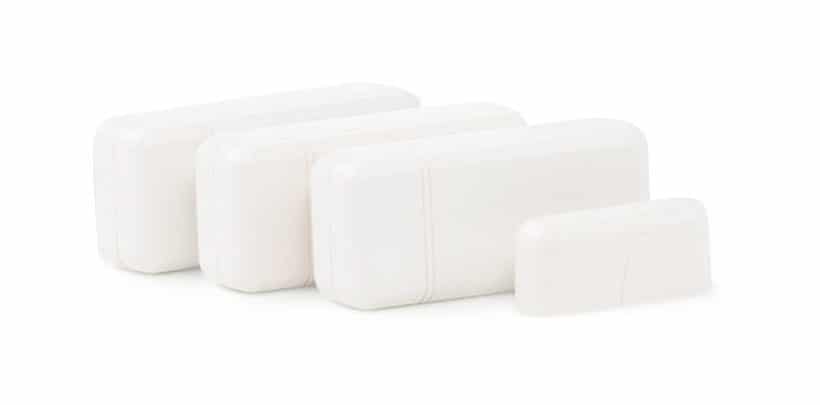 3. No home security system
Much like checking for open access points to your home, checking for a home security system is simple. Once a burglar doesn't see a sign of any security system, that home becomes a much easier target as there is less risk of being caught on camera or of an alarm sounding off. Having a home security system, such as the variety of packages we offer at BrightSuite, is an affordable way to secure your home. Burglars will take note of outdoor cameras and doorbell cameras. The peace of mind a home security system offers is priceless in the unfortunate event of a break-in.
4. Poor lighting around entry points
The lack of automatic lights or many well lit areas around your residence helps a burglar know that they can proceed with their break-in and escape your home without being seen. Dark areas around your home are an ideal situation for an individual with poor intentions because there are more areas to hide and the chance of getting caught is minimized. Surround your home with bright lights by using motion sensor activated lights or security system packages that include light sensors to deter burglars from breaking in.
5. No Car in the Driveway or in Front of the Home
No car present at home can indicate either short-term and long-term absence from a residence. Many burglaries happen during the day when the residents are away at work or school. If you have a vehicle you don't use often, it may help to leave a spare car in the driveway so it appears as though someone is home. 
If a burglar is scoping out a neighborhood and notices no vehicle at a residence for days, this could indicate a vacation or other long-term absence from the residence, such as a vacant  second home or long-term business travel. During any long term absence from your home, leaving a spare car at the residence may not be feasible. If you are absent from your home for an extended period of time, the use of a home security system is crucial. 
6. No Sign of Dogs
Dogs barking, dog toys or accessories outside, and even dog droppings in the yard can be a deterrent for a potential burglary. No matter the size of a dog, if a burglar knows there is any dog present which could bark and make a lot of noise, a burglar may avoid the home. If you don't have a dog, purchasing a "Beware of Dog" sign and putting it in a place that is visible from the front of your home or putting a dog bowl out front could make burglars shy away from your residence.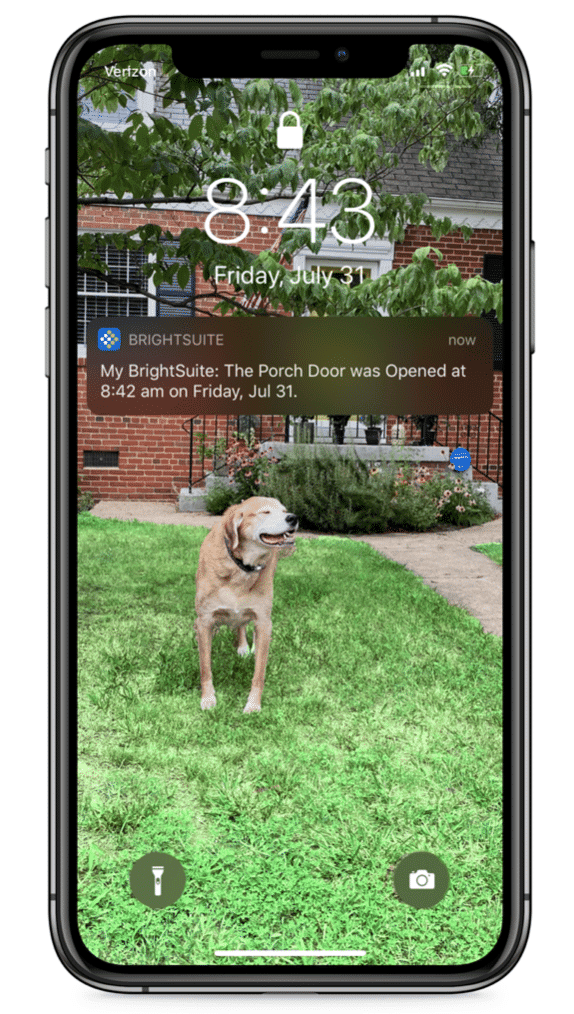 7. Social Media Announcements
Of course, an empty home makes your home an easy target for a break-in. Individuals that intend to break-in would rather break-in while no one is at a home to avoid conflict and getting caught and reported. As mentioned before, burglaries usually happen in the daylight when no one is home to prevent the burglar from looking suspicious or having to come in contact with a resident. To keep your home safe while you are away at work or on vacation, having a lighting system or home security system that turns interior lights on and off throughout the day can serve to make it look like someone is home. 
Social media announcements or posts of vacation during your vacation can alert anyone on the internet that you are away from home. Even if your social media settings are private, announcing and posting about your current vacation will let your friends and followers know you are away. This is a sure sign you are gone for anyone with the poor intentions of a break-in.
8. A Full Mailbox or Build Up of Flyers/Newspapers
There's not too much you can do about the buildup of promotional flyers while you're on vacation or away from home, but putting a hold on your mail while you're away or asking a neighbor to pick up your mail can be helpful. A full mailbox can indicate you've been gone for awhile and are still away, an ideal time for burglars to break-in and enter without any consequence of confrontation.
9. Leaving Spare Keys in Obvious Places
If you're thinking about leaving a spare key above your door, under front planters, or under a front door mat, think again. Burglars are going to check all of the obvious, common spots to hide spare keys such as any alcoves out front or under chairs, mats, and other items on your front porch or entrance area.
Avoid having spare keys to your home outside if possible, as they can be found and provide burglars with easy access to your home. Home security systems can be helpful for this purpose because the family members and others that need access will know how to disarm the system. Specifically, products like our automatic door locks allow you to lock and unlock the door remotely in case a family member islocked out or you've forgotten to lock a door.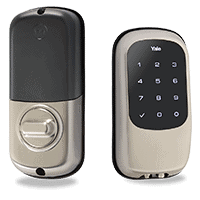 10. Keeping Valuables in Plain Sight
Oftentimes, burglars will scope out a neighborhood before deciding which homes to target. Burglars can establish the homes they plan to target based on those homes that may be the easiest or most beneficial to break into and steal valuables from. If you can see valuables from your front door or windows, it is best to have blinds or curtains to cover that line of sight into your home to avoid unwanted individuals from targeting your home for a burglary. 
Protecting Your Home From Burglary
This list has encompassed ten of the more common hazards to avoid in order to prevent burglars and intrudenters from entering your home. By following the solutions covered under each of these hazards, you can keep your home safe and deter break-ins. If you'd like to learn more about securing your home with a home security system, please visit our popular security packages here at BrightSuite and learn more about how BrightSuite home security can provide you with peace of mind while traveling, running errands and anytime in between.