It's no secret we are starting to see more electric vehicles on the roads across Virginia. As more drivers switch to EV's, we've expanded our service offering to provide charging solutions suited to meet our customers' evolving needs.
The EV Charger Rewards program incentivizes residential customers to allow Dominion Energy to leverage their Level 2 EV smart chargers to make adjustments to how they charge during peak times of electricity demand.
To clarify, a Level 2 charger uses a 240V AC circuit and needs extra charging equipment to be installed by a fully qualified electrician. Typically, they deliver between 10 and 60 miles per hour of charging, and they are commonly found in homes, workplaces, and some public charging locations.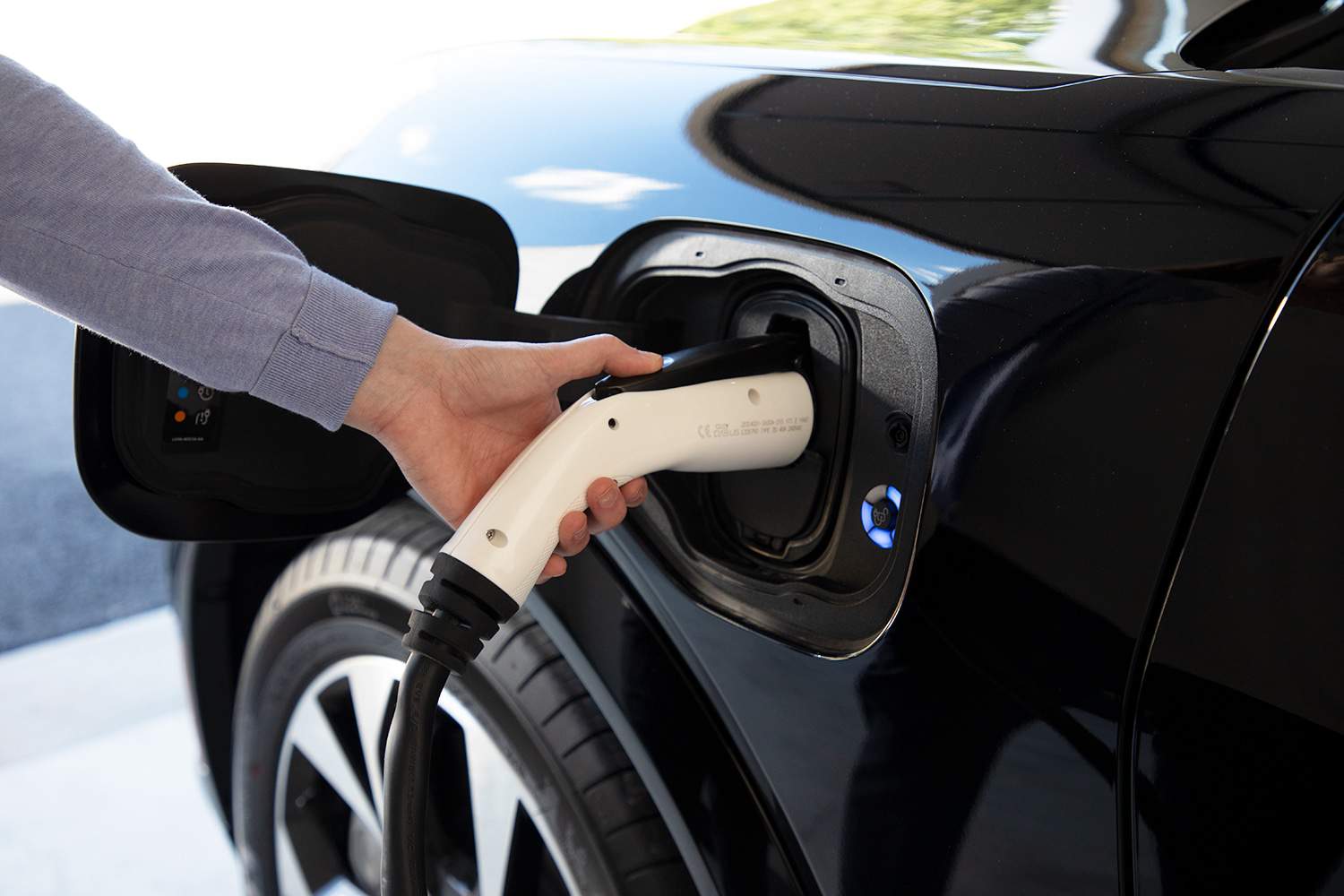 How Does the Program Work?
In the EV Charger Rewards program, Dominion Energy manages the times of high stress on the grid and keeps costs low for all customers. Demand Response events will be determined during peak times to ensure vehicles are not charging during peak hours.
These events will last up to four hours, with no more than 45 Energy Events per year and a maximum of 15 per month. You can also choose to opt out of any event if needed through the charger or the app.
If you participate in this program for one year, you will receive a $40 incentive (after your anniversary). This $40 reward will renew each anniversary that you stay enrolled.
To be eligible to enroll, you must meet all these requirements:
You are a current Dominion Energy Virginia utility residential customer

You live in a single-family residence

You have a Wi-Fi capable EV charger that is connected to the internet

You will allow to control your EV charging during peak-hours

Your account is not billed on a time of use rate (like Off Peak Plan)

Read all Terms and Conditions

here
In addition, in order to qualify for this EV Charger Reward, you need to purchase a Level 2 charger if you don't have an eligible charger already. Make sure you buy a qualified Level 2 charger from either ChargePoint or JuiceBox from the Dominion Energy Marketplace or online. Install your charger, register it with the manufacturer and then also register for EV Charger rewards on the manufacturer's website.
Once you have one of the eligible Level 2 chargers mentioned below, follow these simple steps:
Step 1: Ensure your charger is registered with its manufacturer

Step 2: Register for EV Charger rewards on the manufacturer's website. You will receive an email confirming your registration.

Step 3: you can apply for your enrollment rebate

here
To do so, you will need your Dominion Energy Account Number, the full name associated with your account, your EV charger model details and also your paid EV charger receipt.
Important: EV charger registration must have been made or on after March 1st, 2021, to qualify for the enrollment rebate. Your enrollment rebate will take between 4-8 weeks to take process. Your acceptance into EV Charger Rewards is required.
List of Eligible Models
CPH25-P

CPH25

CPH12-P

CPH50-NEMA14-50-L23

CPH50-NEMA6-50-L23

JuiceBox Pro 40

JuiceBox 40

JuiceBox 32
Please contact us If you have any questions regarding EV charging rewards or need assistance with EV charging solutions.