Why Dominion Energy Solutions for Solar
An energy solutions provider brought to you by Dominion Energy helping customers achieve their renewable energy and sustainability goals.
Five Reasons to Choose Dominion Energy Solutions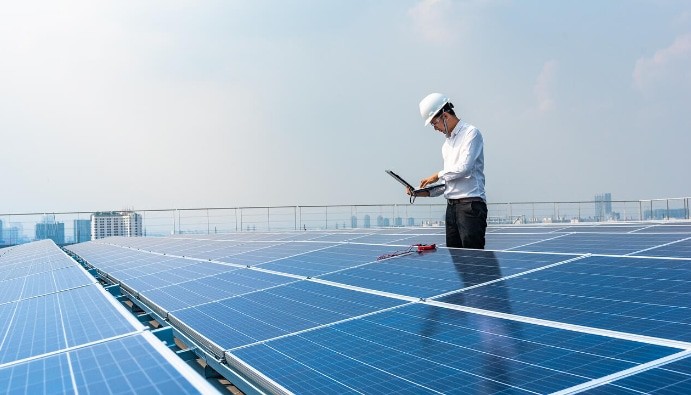 Footprint
Reduce greenhouse emissions – the byproducts of traditional energy sources.​
Sustainability
Align with your sustainability goals set by your business or government entity.​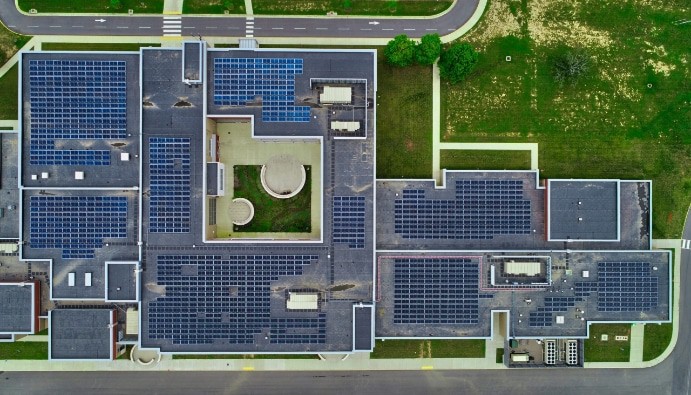 Experience
Partner with an experienced and reliable energy company that will always be there for you.​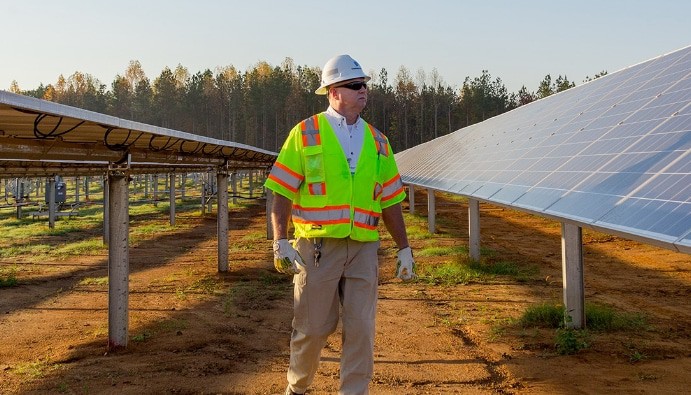 Expertise
Leveraging a team of certified, industry-leading engineers and technicians.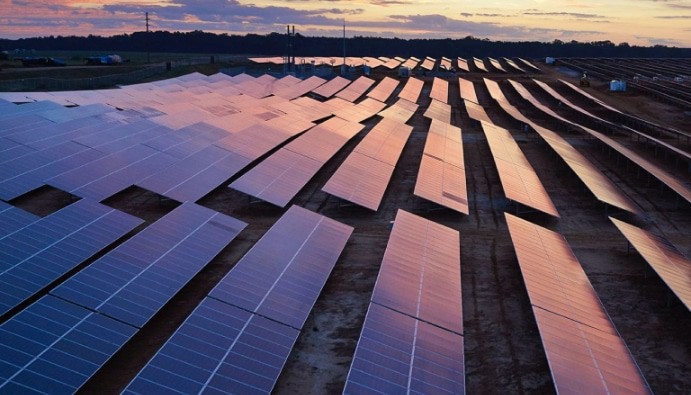 Longevity
No complex partnership structures – Dominion Energy Solutions will own and operate for the life of your solar system.​
Ready to Get Started?
Contact us today to learn how we can help.
Turnkey Solutions for All Your Solar Needs
Building on years of experience, Dominion Energy Solutions is ready to help from initial site plans all the way to ribbon cutting.
Commercial Success Stories
Solar for Schools
Schools in Virginia are meeting their sustainability goals and providing savings for taxpayers.
Solar Solutions
Industrial
Commercial
Schools
Government
Let's Discuss Solar for Your Business
Contact us today to learn how we can help.